The other day, Matt and I went to Denver for the SOPHE  (schools of public health education) conference. While I learned a lot at the conference, we also had a great time exploring the city-including all the food they have to offer! The first night we were there though we went to this Italian restaurant and one of their specials was a prosciutto carrot soup. I thought it was the most delicious thing and I promised myself I would try to recreate it at home. So after I took my CPH (certified in public health) exam and passed (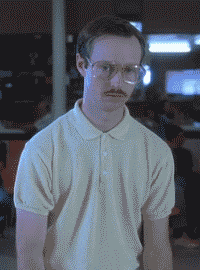 ) I decided to try to make it. And I did. And it was awesome. It was sooo yummy and afterwards, I topped it with roasted chickpeas, sunflower and pumpkin seeds, and a bit of tahini. It was awesome and I definitely recommend making this next time you buy a bunch of carrots. You can make it as thick or liquid-y as you like just by adding more or less milk/water and you can change the spices up if you want to! That's what I like about soups…they're so versatile! I also thought about adding potatoes to it to make it a bit thicker and creamier, but I didn't have any…woops. Anyway, feel free to have fun with this recipe and express your own creativity!
NOT YOUR MAMA'S CARROT SOUP…WITH ROASTED CHICKPEAS
Ingredients (for carrot soup)
1 teaspoon olive oil, 1 teaspoon coconut oil
1 lb of carrots, chopped into small disks
1 medium sized yellow onion, chopped
2 stalks of celery, chopped
2 pieces of thick cut bacon, chopped
1.5 inch piece of fresh ginger, minced
1/2 teaspoon of turmeric
1 teaspoon smoked paprika
1 teaspoon garlic powder
1.5 teaspoons kosher salt to start
Enough water to cover carrots
2.5 cups of milk to start (more if you want it more liquid-y)
2 teaspoons peanut butter
1.5 teaspoons white vinegar
Ingredients (for roasted chickpeas):
1 can of chickpeas, drained and rinsed
1 teaspoon kosher salt
1/2 teaspoon:

smoked paprika
garlic powder
Italian seasoning

Freshly cracked pepper to taste
Instructions (for soup):
Chop all your veggies
Heat a large stockpot over medium heat. Add your oils when it's hot.
Add your onion and celery and sautee until soft and onions are getting a little color.
Add your chopped bacon and cook until it's cooked through but not crispy.
Add fresh ginger and spices and cook for another 1-2 minutes.
Add chopped carrots and stir until they are incorporated with the other ingredients.
Add enough water to cover the carrots, but not more. You just want to cook them with the water, the rest of liquid will come from the milk.
Turn the heat up high so it comes to a boil, then turn it down to a simmer.
Once the carrots are soft (you can test this with a fork), add in the milk. Don't add the milk directly from the fridge. I put mine in a separate container and microwaved it for 45 sec so it was a bit warmer.
Once the milk has been incorporated, move the soup off from the heat and cool for at least 10 minutes before you put it in a blender. Or, if you're using an immersion blender you can go ahead and blend it.
Once it's blended, you can determine if you like that consistency. If you like it a bit more liquid-y, feel free to add more milk or water.
Move it back to the pot if you put it in a blender to reheat it. At this point, you can add the peanut butter and vinegar (I know vinegar sounds weird, but it adds a nice bit of brightness to the soup. If you prefer though, I'm sure you could use lemon or orange juice).
Once it has reheated taste and adjust seasonings as necessary. It's ready!
Instructions (for roasted chickpeas)
Preheat oven to 400 F
Drain, rinse and dry chickpeas.
Place in a bowl and add spices.
Put them on a baking sheet or a cast iron skillet and roast them in the oven for around 40 minutes, or until nice and golden.